Puppyfinder.com is proud to be a part of the online adoption community. Please consider adopting...
Please consider other online destinations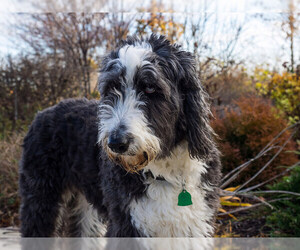 A.K.A.: Aussie-Poo, Aussiepoo, Aussi-Poo
Dog Quiz
Have any dogs ever appeared in any Shakespearean plays?
See Answer
Answer:
The only dog to ever appear in a Shakespearean play was Crab in "The Two Gentlemen of Verona."